Upcoming Events
February 10, 2019 @ 12:00 am

-

February 18, 2019 @ 12:00 am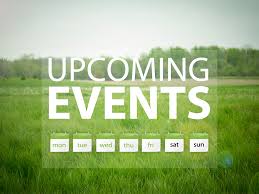 UPCOMING EVENTS
GEMS Girls' Club —Monday, February 11th at 6:30pm. Renee Pitman: 419-630-0028, realmm@roadrunner.com
Adult Bible Fellowship—Wednesday, February 13th  beginning at 6:30pm. The study will be held in the Fellowship Hall. 
Doctrine.  What is it and why is it important?  
Pastor Mark will work through what we teach regarding: the holy scriptures, God, man, salvation, the church, angels, last things, and what it means to be a Christian.  Doctrine is critical to the believer's right understanding of God and faith. Please join us. Pastor Mark: 419-485-8229, mark@146.148.61.121
Soup Sunday/Family Night—February 17th we will be having our Soup Sunday/Family Night beginning at 5:00 PM. Mandy Jerger from Adriel will be our guest speaker. 
Adriel's Mission
Providing quality care for children in the spirit
of Christian love. 
Adriel's Vision
Until every child lives in a safe and loving home,
Adriel will be a premier provider of exceptional care for children in need. 
How can we help?
They could use Walmart gift cards to  give to foster  parents as most kids come into care with nothing but  the clothes on their backs.
 New baby clothes, diapers, wipes, etc. Fleece tie blankets to give new children that come into their care.  Gas gift cards for all the driving some families do and  don't  get mileage reimbursement.  New games, balls  etc. for families to enjoy when they are visiting through our supervised visitation program.   
Angela Fritsch: 419-451-0534,bubbles-1971@hotmail.com
Ladies Bible Study—Thursday, February 21st beginning at 9:30am. Read through Chapters 3 & 4 of Good News for Weary Women and Chapters 2, 3 & 4 in Caring for One Another. Renee: 419- 630-0028 realmm@roadrunner.com
Ladies Day—The Cambria Baptist Church in Hillsdale, MI is hosting their 9th Annual Ladies Day Away on February 23rd from 9:00 AM – 4:00 PM. Special guest is Holly Stratton from LifeHurts.us along with the Solid Rock CC Band.  There will also be coffee, food, jewelry, Christian literature, and much more! Registration fee is $25.00. Registration forms are at the Welcome Center.
Cambria Baptist Church, 2772 Lilac Road Hillsdale, MI